First it was an aluminum casing, then it was curved black plastic, and now... it's metal, maybe.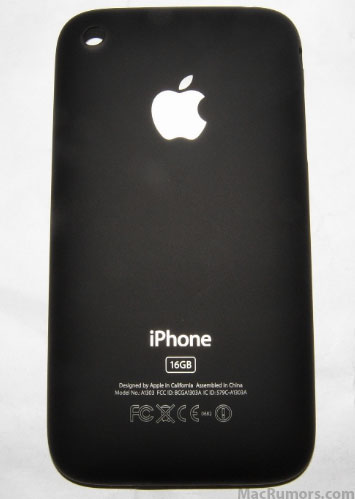 MacRumors.com has reported that the website iPodObserver has posted "leaked photos" of the upcoming iPhone. Obviously it won't be dubbed iPhone 3G so the picture gets a teeny bit of credibility, but aside from that, what seems to be a mock-up is pretty darn believable. Last year, the same website- iPodObserver- posted
correct photo leaks of the iPhone 3G's backside
, so there's quite a bit of reason to believe this rumor to be true.