Although Apple already announced loads of features for the new iPhone firmware, there are some features (that are actually more hardware-dependent) that Apple may not be telling people. I'm not going to assure that these features will make it to the next iPhone, no doubt to be announced in Apple's Worldwide Developers' Conference in June, but I'm convinced that they will be.
So, the next iPhone will most likely have (that Apple hasn't officially told us)...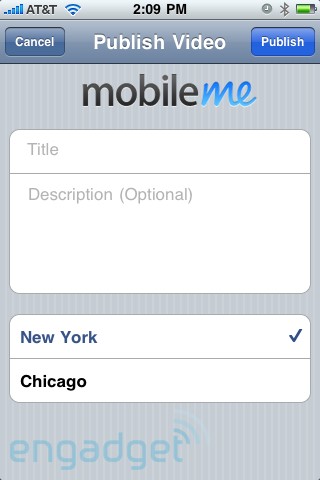 Even the most basic of phones have MMS and message forwarding, as well as basic blurry video recording. If iPhone 3.0 ticks the checkbox off the former two, then the latter's checkbox might be ticked off as well, as evidenced by this "Publish Video" screenshot.
This was found when someone tried to publish/upload a photo to Apple's MobileMe service. Typo? I think not.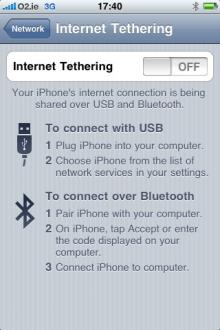 If you don't already have a netbook that you can put a SIM card in, you can always use your cellphone as an internet modem. Essentially, if there's 3G or EDGE coverage, you can just connect the USB cord or connect the iPhone through Bluetooth to use it as a modem. Scott Forstall of Apple actually confirmed this feature in a Q&A but he said that Apple's still negotiating with cellular networks so it's not natively activated even in the iPhone 3.0 beta.
There are rumors of Apple placing a Wireless-N (and a new 3G) chip inside the iPhone so that it can reach Wi-Fi and 3G speeds of up to 7.2 mbps. Technically, the number's not gonna be possible in our shores, but in America it sure will.
Information is quite scarce as of now, but as time goes, there will indeed be more features waiting to be unearthed. Who knows? Maybe there'll also be
a whole other product
to be announced in WWDC that will steal the iPhone's thunder- like a netbook? I might be crossing my fingers for a netbook if not for my insane aversion to them, really. The famous reality distortion field might change all of it, perhaps (since Steve Jobs is back in shape by then)?
SOURCES: Macrumors, Engadget