Oft-repeated rumors of an upgrade of Apple's desktop lines- composed of the "affordable" Mac Mini, the all-in-one iMac and the Mac Pro- have finally stopped as Apple finally upgraded them under-the-hood.
Notably, all of them have received the proprietary Mini DisplayPort, as well as improved nVidia graphics cards. The Mac Pro will still have the option for a AMD (or ATi) card.
Mac Mini fans can rejoice for their baby has been resurrected. For four years straight, Apple hasn't given an upgrade the little guy. Despite the new features, the price is still retained.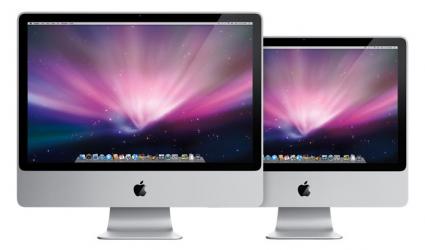 The iMac's all-in-one factor is very famous, but the notable thing about it is not a new form factor- but a better 'sulit' factor. The mid-range iMac now features the 24-inch screen rather than the 20-incher, and it now comes with 4GB RAM standard as well as nVidia graphics.
Shell out more and you'd be able to get the same video card that comes with the professional Mac Pro.
Unfortunately, the Mini DVI and Firewire 400 ports have been dumped.
Mac Pro is the only tower Apple has, and many review sites have noted its innovative structure in its interior, which is why Apple has made it a selling point.
"Beautiful outside, beautiful inside."
Anyway, it has the power of the just-released Intel Nehalem chips, and it also gets a new graphics chip (and Mini DisplayPort). It can be set to run at 32GB of RAM, 4TB of HDD memory and can come in either 4-core (for $2499) or 8-core processors (for $3299).
If you're wondering why the prices are so high, then you shouldn't because this rig is for pro's.