Apple's most affordable product (arguably ever) is the iPod shuffle, and now it gets a new form factor, a bigger capacity and a voice.
Notice anything different? Well, it's smaller but longer and it actually looks like a really thin USB thumb drive. Yes, it's actually
buttonless
. The controls are now relegated to the headphones apparently, and it will use the control scheme utilized by
Apple's In-Ear Headphones with Mic and Remote
. It can now store 4GB worth of songs, and it costs just 79 dollars (4000 pesos).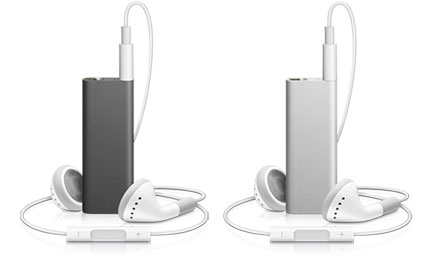 Unfortunately, there are only two colors: black and white, but it still retains the famous belt clip (which now sports the Apple logo and is really shiny) and it adds a new feature called VoiceOver.
VoiceOver tells you what song will be playing next, and for the first time it will support Playlist syncing as well.
A
Guided Tour
is now available in the Apple web site if you're interested.